---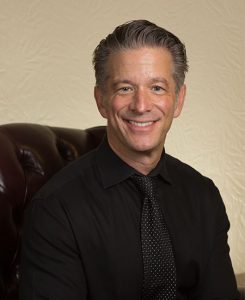 Dr. Renato G. Bortoluzzi
Dr. Renato Bortoluzzi is an experienced and highly trained dentist with a special interest in restorative and cosmetic dentistry. He earned his degree in dentistry from the University of Connecticut, School of Dental Medicine. Following graduation, Dr. Bortoluzzi attended the University of California, San Francisco, School of Dentistry for Advanced Education in General Dentistry, where he became chief resident and faculty educator. Over 20 years ago, Dr. Bortoluzzi established his practice in the Rancho Bernardo area with a commitment to respectfully and compassionately provide quality care to each and every patient.
A native of Montreal, Dr. Bortoluzzi is fluent in French and Italian. He is an avid hockey player and is a coach's aid for his son's team at San Diego Ice Arena. He resides in Poway with his wife, Carrie, a hygienist, and their two children, Giustino and Brianna.
---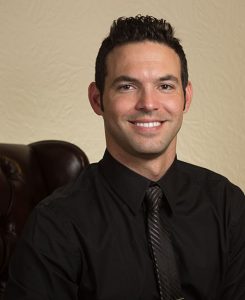 Dr. Mario Olivotto
Dr. Mario has been with our office since March 2016. He grew up in the south-side suburbs of Chicago, IL (Go BLACKHAWKS!). He received his undergraduate degree in Organismic Biology at the University of California, Los Angeles (UCLA) where he met his wife, Danielle. After graduating UCLA, the couple moved to the Midwest where Mario pursued his Master's degree in Biology from Purdue University while Danielle received her Juris Doctorate from Indiana University. After receiving his MS, Dr. Mario attended the University of Illinois at Chicago College of Dentistry (UIC) where he earned his D.D.S.
Dr. Mario prides himself on his conservative, preventative dental philosophy. He offers a gentle, compassionate and comprehensive approach to oral health. Dr. Mario takes the time to provide his patients with the best care possible. Thanks to his solid communication skills, Dr. Mario can explain complex dental issues in a digestible, straightforward manner.
Dr. Mario loves treating children. While at UIC, he was recognized for the treatment he delivered to children and the underserved communities of Chicago. Dr. Mario has been an active volunteer in the American Dental Association's annual "Give Kids a Smile" event.
Dr. Mario's hobbies include spending time with his friends and family, woodworking, reading, and working out. While at our office, he hopes to have the opportunity to discuss your specific needs, desires, and concerns in order to create a plan to keep you healthy and smiling. In October 2016 Dr. Mario and his wife welcomed their twin son and daughter to their family.
Dr. Mario Olivotto is a member of American Dental Association, California Dental Society, and San Diego County Dental Society